Fall Colors Retreat 2023 Sessions
Five Components of Extraordinary Teams
Keynote Address
Summary
Five Components of Extraordinary Teams
Oct. 12, 1:10 to 2:10 p.m.
Sponsored by:

Lee Rubin, former captain of the Penn State football team, corporate HR professional & keynote speaker
A machine is evaluated based on the output of the entire unit, not the impressiveness of its individual parts. Extraordinary teams, like great machines, require certain components that hold their pieces together. While most organizations focus exclusively on building the skills of their individual members, elite organizations invest in the "stuff" that transforms a collection of talented individuals into extraordinary, machine-like teams. In this keynote address, Rubin will discuss how individuals must make sacrifices to achieve their team's common goal; how open and honest communication is the foundation for trust; and how daily, focused discipline is the key to consistency.
For 30 years, Rubin has been building high-performance teams in both corporate America and the collegiate sports world, setting the foundational cornerstone for a leadership and culture-building mindset focusing on the key components that create extraordinary teams. This strong core foundation was instilled early in his life as Rubin was captain of the Penn State football team and later went on to serve as a human resource executive, building senior leadership teams for some of the country's most prominent corporations. Rubin has emerged as one of the most engaging and sought-after voices across the country with his unique ability to understand and articulate winning principles with tremendous clarity and practical application on team building, leadership and peak performance. Rubin has collaborated with and taken the stage for leading Fortune 500 companies like Johnson & Johnson, Sony and JP Morgan, as well as collegiate sports teams and organizations across the country. He holds a bachelor's degree in speech communications with a minor in business from Penn State University. Rubin received a full athletic scholarship to play football for the Nittany Lions, was a three-year starting free safety, the 1994 Florida Citrus Bowl Defensive MVP, an All-Big Ten Conference selection and an Honorable Mention All-American.
Diversifying for Success: The Next Generation's Path to a Thriving Future
Dealer Panel
Summary
Diversifying for Success: The Next Generation's Path to a Thriving Future
Oct. 12, 3:35 to 4:45 p.m.
Moderated by John Eckstrom, president, Carolina Business Equipment (CBE), a Novatech company
During this panel discussion, explore the key strategies and innovations that will lead dealers to flourish in the ever-changing office technology landscape. Learn from the next generation of dealers about harnessing the potential of emerging technologies, adapting to evolving customer demands and identifying new revenue streams. Gain actionable insights and practical tips to navigate challenges and position your business for sustained success in the years ahead.
Eckstrom brings more than 30 years of multifaceted business experience to his role as president and owner of CBE, Columbia, South Carolina. He earned his bachelor of science in accounting from the University of South Carolina in 1983, and began his career doing tax work at a CPA firm and as an auditor at the South Carolina Credit Union League (SCCUL). After Eckstrom left SCCUL in late 1985, he served as a branch controller for Atlantic Envelope Company, a division of the Fortune 500 company NSI. In 1989, Eckstrom became the finance director for Carolina Ceramics. Just a year later, he transitioned to a controller position at Total Comfort Solutions, where he stayed until becoming controller of CBE in 1994. Only four months into his new position at CBE, Eckstrom hired his own replacement and assumed the role of general manager. By the end of 1995, he had purchased half of the company and had become CBE's president. In 2001, Eckstrom took total ownership of CBE and put his plans for company expansion into motion. Over the next six years, CBE gained offices in both Charleston and Augusta, South Carolina, and since 2009, it has acquired two other companies in Florence and Columbia, South Carolina. He attributes CBE's success to its willingness to evolve and move forward, saying, 'Our steady growth has come from acquisition and expansion into other areas of the state, as well as our expansion into other product offerings like outsourced IT.' When Eckstrom is not leading CBE, he enjoys spending time with friends and family, including his wife, Kim, and their three children. An avid outdoorsman, Eckstrom also partakes in hunting and fishing. He is a member of St. Andrews Presbyterian Church and is an active member in his community.
Panelists: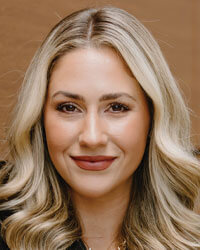 Lizzy Cathcart is an account manager at Plus Inc., Greenville, South Carolina. She is a graduate of Clemson University and has a background in sales and marketing. Cathcart's number-one goal is to ensure that all of her customers' needs are met with the highest quality of service.
Richie Creech has been employed with CopyPro Inc., located in Greenville, North Carolina, since May 1999. He started with the company as a setup and delivery technician, and has held several positions since then, including field technician, team leader, field service supervisor and, finally, his current role of director of service. As director of service, Creech oversees all field service activity and is responsible for ensuring that CopyPro maintains its excellent standard of service. Over the years, he has accrued vast industry knowledge. Creech's ability to troubleshoot and quickly solve problems in the field has allowed the company to rise above the competition. He has won awards for Technician of the Year, Konica Minolta Technician of the Month and Service Manager of the Year. In 2022, Creech joined the BTA Southeast Advisory Board. He has a degree in electronic engineering technology from Lenoir Community College.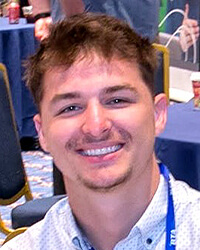 Austin Gregory is marketing coordinator and a service technician at Advanced Business Solutions LLC, St. Augustine, Florida.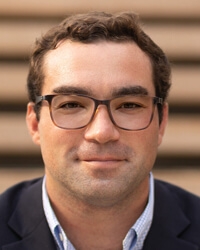 Blake Renegar started his career with Kelly Office Solutions, Winston-Salem, North Carolina, while he was attending North Carolina State University, working in the warehouse and in Pure Water Technology sales during the summers. After coming to Kelly Office Solutions, Renegar single-handedly started the company's managed network services division. He went through the entire vetting process for the division and is a certified subject-matter expert. Renegar has grown the managed network services division from just himself to now managing six employees. He was named the director of managed network services in 2016. Renegar is an active member of the Winston-Salem Chamber of Commerce and has previously spoken at BTA events about managed IT services to educate other businesses on how to build and start their own managed network services businesses.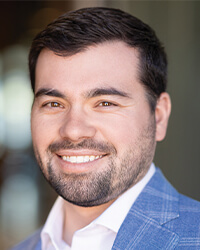 Brice Renegar started his career with Kelly Office Solutions while he was attending Western Carolina University, working deliveries and in the warehouse during the summers. After graduation, Brice became a sales representative for the company's Pure Water Technology Division in 2016. With exceptional sales, he advanced through the ranks quickly to become the director of Pure Water Technology that same year. With Brice's guidance, Kelly Office Solutions has expanded this division over the past three years to add ice makers, gourmet coffee and coffee makers. He graduated from Western Carolina University with a bachelor's degree in sales and marketing. He is an active member in the Winston-Salem Chamber of Commerce's under 40s group and has attended countless BTA events.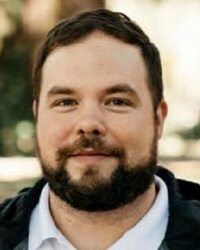 Drew Shumate is a business consultant at Carolina Business Equipment, a Novatech company, Columbia, South Carolina.
What's Happenin' in the Imaging Industry
Educational Session
Summary
What's Happenin' in the Imaging Industry
Oct. 13, 10:45 to 11:45 a.m.
Andy Slawetsky, president, Industry Analysts Inc.
What's happenin' in the office technology industry? In this session, Slawetsky will review 2023 and look ahead to 2024. Topics covered will include OEM news, industry trends, supply chain updates and more.
Slawetsky is president of Industry Analysts Inc., founded in 1973 by his father. He joined the firm in 1996 as an industry analyst covering the office technology industry. A graduate of the University of Maryland, Slawetsky began his career selling copiers in the Washington, D.C., market. Today, he manages one of the most widely read news publications in the imaging industry, the What's Happenin' daily e-newsletter, which has more than 20,000 subscribers. Slawetsky also provides new sales rep training and social media consulting services for dealers.