Capture the Magic 2022 Sessions
How to Disrupt
Keynote Workshop
Summary
How to Disrupt
Part One: Sept. 14, 2:15 to 3:45 p.m.
Part Two: Sept. 14, 5 to 6 p.m.
Armida Ascano, chief content officer & futurist, Trend Hunter
While office technology dealerships continue to sell and service imaging devices — and no doubt will continue to do so for years to come — there is no escaping the reality that people are printing and copying less than in the past. This downward trend was accelerated by the COVID-19 pandemic in the new hyperdigital world. Dealers need to diversify their offerings, adapt, shift and be prepared for the future. They need new value propositions, new offerings and a diverse set of ideas.
The first part of this workshop will help you and your team anticipate upcoming threats to your business, identify your strengths and weaknesses, and become better acquainted with the office technology industry's next three to five years. Participants will work within groups to imagine what would happen if today's iconic companies decide to enter the industry and how dealers can defend against it.
In the second portion of the workshop, participants will learn to anticipate threats, think of their businesses more critically, and spot potential disruption and opportunity from outside of the industry. They will generate new ideas for products, services and offerings in the short term and long term in order to plan for the future and succeed.
The Trend Hunter futurist team has energized more than 750 events and team meetings with exciting, data-driven content, actionable takeaways and contagious enthusiasm within their keynotes and workshop frameworks. The organization's insight-packed workshop and innovation frameworks will equip attendees with the tools and tactics they need to accelerate innovation and engrain it within their work culture. This workshop will help attendees change their legacy thinking and help them generate solid, successful ideas for new offerings to drive innovation and new revenue.
Ascano, chief content officer at Trend Hunter, is an innovation facilitator for more than 100 top brands. She has been relied on for trend workshops and innovation keynote speeches at more than 100 of the world's iconic brands, including: Red Bull, Domino's, Panasonic, Starbucks, Johnson & Johnson, Bacardi, Mastercard, Viacom, Universal and TOMS Shoes. Ascano's expertise is in getting high-performance teams to think differently about their customer segmentation and opportunities. She joined Trend Hunter in 2010 as an editor, where she oversaw the creation of 50,000 articles and 1 billion views of traffic. Today, Ascano coaches Trend Hunter's best innovation keynote speakers and develops frameworks on the future of innovation, technology, marketing, lifestyle and culture.
How to Establish an Invaluable Link With Future Customers
Session One
Summary
How to Establish an Invaluable Link With Future Customers
Sept. 15, 8 to 9 a.m.
Earl Everson, president, Elite Document Solutions
Session Preview
For the past six-and-half years, Everson has diligently worked to connect with future customers via LinkedIn, recently surpassing 1 million views of his content. Those connections have allowed him to provide educational content, establish credibility and, ultimately, reduce selling time when his LinkedIn followers are ready to do business with his dealership. In this session, Everson will share helpful hints — including what not to do — with his fellow dealers and reveal the best strategies for success in terms of how, when and what to post on the social media platform.
Everson is president of BTA member dealership Elite Document Solutions, a Xerox-authorized channel partner based in Schaumburg, Illinois, that has successfully embraced flat-rate billing seven years ago. Prior to leading the team at Elite Document Solutions, Everson worked at Kyocera Corp. as a national account manager, handling Fortune 500 and government accounts. He also served as a marketing executive at Konica Minolta Business Solutions.
Diversification, Operational Improvements & Sales Enablement
Session Two
Summary
Diversification, Operational Improvements & Sales Enablement
Sept. 15, 9:45 to 10:30 a.m.
Randy Dazo, chief strategy & product officer, Keypoint Intelligence
As the channel continues to navigate 'post-pandemic' strategies, many will have to make some tough decisions on how to compete and remain successful in our industry. Learning how to integrate systems and workflows to keep up with customer demands can sometimes be easier said than done. Channels need to understand their options for improving their operations — streamlining their own workflows and using automation as much as possible to eliminate unnecessary manual human intervention in order to squeak out every bit of margin they can. This session will talk about various diversification strategies we have seen from a myriad of dealers, and you will see how dealers can streamline their sales operations through sales enablement tools and platforms that can simplify, automate and help their customers buy the right products.
Dazo is chief strategy and operations officer at Keypoint Intelligence. Prior to joining Keypoint Intelligence, he was senior manager for output solutions for Ricoh Corp. In this capacity, Dazo was responsible for establishing channel requirements and go-to-market strategies creating leading-edge solutions for the market. Earlier in his career, Dazo held senior sales and marketing positions at Sharp, Net2Phone, Minolta and Canon. He holds a bachelor's degree from State University of New York at Stony Brook.
The State of the U.S. Economy: What to Make of These Changing Times
Session Three
Summary
The State of the U.S. Economy: What to Make of These Changing Times
Sept. 15, 11:15 a.m. to Noon
John Beriau, senior vice president, private wealth advisor & senior institutional consultant, Morgan Stanley
Today's newpsaper headlines, television news reports and online dialog are increasingly focused on the state of the U.S. economy, lamenting rising inflation, the possibility of a recession, a tight labor market and long-enduring supply chain issues. In this session, Beriau will provide an overview of what business owners should make of these changing times and what may lie in store in the coming months. Attendees will leave with a better understanding of the connection between the various drivers of today's current economic trends.
Beriau is senior vice president, wealth management advisor and senior institutional consultant for Morgan Stanley. He was previously senior vice president and a wealth management advisor for Merrill Lynch Wealth Management in New York City, New York. Prior to joining Merrill Lynch Wealth Management in 2007, he worked for four years as a trader and analyst at Zanshin Capital, a hedge fund in Montreal, Canada. As head of Mullin, Beriau & Associates' investment committee, Beriau focuses on asset allocation and investment selection. Evaluating a wide variety of asset classes and investment styles to help institutions and individuals pursue their investment objectives, his duties also include the dissemination, implementation and communication of the team's investment process. He is among a select group on advisors designated as Global Institutional Consultants by Merrill Lynch Wealth Management. Holders of this designation undergo a rigorous selection process that includes a review of their institutional client experience, a multidimensional, comprehensive assessment. Beriau earned his bachelor's degree in economics from Concordia University in Montreal, Quebec. He holds the Certified Investment Management Analyst (CIMA) designation, awarded by the Investments & Wealth Institute.
Dealer Panel — Marketing Matters: Elevating Your Brand to Set Your Dealership Apart From the Competition
Dealer Panel One
Summary
Marketing Matters: Elevating Your Brand to Set Your Dealership Apart From the Competition
Sept. 15, 1 to 2:15 p.m.
Moderated by Kevin Marshall, president, Copy Link Inc.
The goal of effective marketing is to ensure a company's brand can be easily found and is top of mind among prospective customers. As such, the mission of an effective marketing team is to acquire new customers, promote the company brand and grow new markets while maximizing ROI — spending the right amount of money in order to get the best return possible. The strategies and tools are readily available — email lead generation, digital content via social media, search engine optimization, technology events, etc. In this panel discussion, three office technology dealership directors of marketing will share from their expertise and experiences, providing guidance to help attendees better understand how marketing can be used to set a dealership apart from the competition.
Marshall is the president and co-founder of Copy Link Inc., Chula Vista, California. His passion for business and his community lead him to become a founding member of BTA's Select Dealer Group (SDG), board chair for the YMCA and president of the Chula Vista Chamber of Commerce. The opportunity to work alongside some of the greatest men and women in his community has helped shape Marshall both personally and professionally. He lives by the motto: 'Become a hunter of blessings.' His optimistic point of view and passion to help others has been described as a breath of fresh air. Marshall's mission is to inspire, empower and motivate people to see the blessings in life and reach their full potential.
Panelists: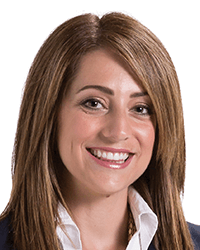 Haley Grigsby is the marketing director and a board member at Fisher's Technology, an 86-year-old company hailing originally from Boise, Idaho, with four locations in Idaho, six locations in Montana and a location in Spokane, Washington. With her direct demeanor, competitive edge, positive outlook and relatable potty mouth, Grigsby is a key contributor to Fisher's innovative and fun company culture. She leads and grows a team of marketing specialists at Fisher's and is responsible for developing and implementing all marketing and brand management efforts. Over the past 10 years, Fisher's revenues have grown by more than 175% and Grigsby's contributions have been vital in achieving this growth. She has facilitated multiple acquisitions in new markets, and has created and implemented a marketing return-on-investment tracking system, that itself is operating at a more than 6:1 ratio or $6 for every $1 spent.
Andy Smalley is director of marketing at FlexPrint Inc., Mesa, Arizona. He is a proven marketing leader with more than 28 years of marketing, business development and sales experience who is passionate about technology and data that bridges the gap between customer and employee experiences. Smalley has a 'roll-up-the sleeves' attitude with a continual strategic and creative outlook that drives profitable growth, greater customer loyalty, and achieves results for a variety of industries, target markets and company sizes.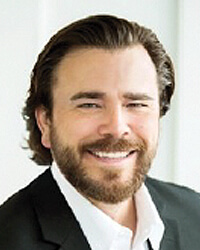 Scot Olson is director of marketing at Les Olson Company, Salt Lake City, Utah. Throughout his nearly 28 years at the company, he has: worked in the warehouse, been a delivery driver, an installer, a sales account assistant, a sales account executive and the graphics products manager. Currently, Olson leads the marketing team and is also a shareholder of the business. In addition, he has held positions with HP's DesignJet Advisory Council and has served as the South Salt Lake Chamber Board Chair in 2017 and 2018. Since 2016, Olson has built a team that includes a graphic designer/web designer, audiovisual experts, a social media guru and he fills in the gaps on all the other marketing needs. Les Olson's marketing team acts as an internal marketing agency, which gives the company a competitive edge because the team can deliver agency-quality media at a fraction of the cost and at much greater speed.
Dealer Panel — The Wow Factor: Building Loyalty Through Focused Customer Service
Dealer Panel Two
Summary
The Wow Factor: Building Loyalty Through Focused Customer Service
Sept. 15, 3:45 to 5 p.m.
Moderated by Mike McGuirk, executive vice president, ProCopy Office Solutions
Everyone has experienced poor customer service. The response is always the same — an immediate desire to forever turn away from the source of such experiences, looking for something better and ensuring that every customer encounter is positive and not a difficult task. However, given the daily pressures of managing a business and the focus on 'making the sale,' it is easy for companies to stray away from consistently providing a high level of customer service. In this panel discussion, three office technology dealership owners will share how extraordinary customer service can lead to an ever-growing number of loyal customers. Attendees will learn about customer service best practices that collectively present 'the wow factor' that customers are seeking, but not always expecting.
McGuirk is executive vice president of ProCopy Office Solutions, located Mesa, Arizona. He also serves as president of Action Imaging, ProCopy's Tucson, Arizona-based company. McGuirk began his career in 1983 at Uni-Copy and was promoted to management in 1987, eventually becoming the branch manager of the company's largest division. When Danka acquired the company in 1993 and named ProCopy the core company for all West Coast operations, he was the first person named district manager, covering both Arizona and Southern California. Over the next nine years, McGuirk held various senior management positions until leaving in 2002 after almost 20 years. In 2002, he became president of Arizona Office Technologies, a Global Imaging Company, and through two successful acquisitions, grew the company to 280 employees and $55 million in revenue. Xerox acquired Global Imaging in 2007 and McGuirk remained for two years. In 2010, he joined ProCopy. Today, the company has more than 80 employees and revenues have grown to $25 million. In 2016, ProCopy became part of the Flex Technology Group of companies, with McGuirk staying on as president and an equity partner, and then as executive vice president. The company has won numerous awards, including Elite Dealer three times, Best Places to Work two times and Inc.'s 5000 fastest-growing businesses in the United States three times. In 2019, McGuirk was selected by ENX Magazine as an Industry Difference Maker. He serves on the National Dealer Advisory Council for Ricoh and is the current president of the Select Dealer Group (SDG).
Panelists: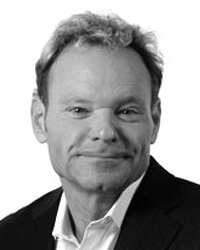 Joe Reeves is president, CEO and founder of Smile Business Products, Sacramento, California. He has 42-plus years of office technology industry experience, starting his career in 1980 with Standard Office Systems (SOS) in Sacramento. As a result of his successful sales career, Reeves was promoted to general manager at SOS and then became the northern California district manager for IKON upon the conversion with Alco. He is a member of the American Co-Op and past president and member of BTA's Select Dealer Group, executive leadership council member of The Consortium, and a 16-plus-year member and past two-time president of the Sharp Dealer Council. Reeves founded Smile Business Products in 1997 when the office technology market was controlled by private equity. His main priority then and now remains to provide customers with local, superior support, empowering them to focus on their core businesses. Reeves started Smile in Sacramento and has since expanded to seven locations within California and Nevada. The comapny has evolved into a true MSP by investing in its own network operations center (NOC) supporting MPS, MNS, document management and VoIP. As of June 2022, Smile celebrated 25 years of professional excellence and dedication toward customer service. The dealership has been a consistent Sharp Hyakuman Kai Dealer, recipient of several industry awards and is a platinum-level service provider.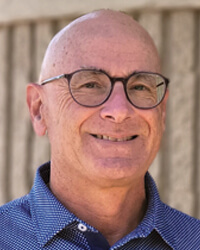 Scott Reynolds is executive vice president of Imagine Technology Group LLC, Chandler, Arizona. He has nearly 30 years of office technology industry experience with 20 years of that being in leadership. Reynolds holds a degree in finance from Arizona State University. Throughout his long tenure in the industry, Reynolds has held positions from accounting and finance to president and general manager. His background in these areas support a strong connection to every aspect of the business which makes him a great fit for Imagine Technology Group. Reynolds specializes in strategic planning and business development and enjoys successfully scaling a business for growth. He is a proponent of giving back to the community and leads the business to be the same.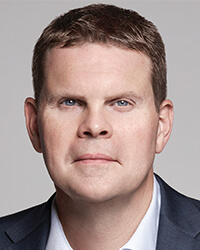 Scott Schnabel is COO of Frontier Business Products, Aurora, Colorado. With more than 25 years of experience in the office technology industry, Schnabel started his career in 1995 with Connecticut Business Systems, a Global company. During his tenure within Global, Schnabel won Sales Rep of the Year and the Vice President of Sales of the Year awards nationally and helped grow CBS from a $5-million to a $50-million dealership during his first 13 years in the industry. In 2008, he joined Centric Business Systems as executive vice president and a minority owner, and helped grow the greater Baltimore-based company from a $19-million dealership to one that stretched from Philadelphia, Pennsylvania, to Richmond, Virginia, and from West Virginia to Delaware, with close to 300 employees and $65 million in revenues. Schnabel is currently COO of Frontier Business Products, which currently has five offices up and down the front range of Colorado. A key to his leadership philosophy for growth has always been to empower employees in their responsibilities and help them grow as professionals.