2023 BTA National Conference Sessions
Miracle on Ice: Insight Into Leadership & Teamwork
Keynote Address
Summary
Miracle on Ice: Insight Into Leadership & Teamwork
Aug. 30, 8:30 to 9:45 a.m.

Mike Eruzione, captain of the 1980 "Miracle on Ice" U.S. Olympic hockey team

The discipline, principles and level of focus leading to the now legendary gold medal win of the 1980 U.S. Olympic Hockey team can serve to guide you in your business today. In this session, Eruzione will show attendees how they can draw on their teams' experiences to take their dealerships to new heights, ensuring they are on pace to win in today's competitive, ever-changing business environment. He will stress the importance of being a team, believing in yourself and your team members, and working together. Eruzione believes people/teams/companies/etc. are successful because they believe in old-fashioned values: heart, pride, respect and commitment — things you cannot measure.

Eruzione was the captain who led the 1980 U.S. Olympic hockey team to its gold medal victory in Lake Placid, New York. The highlight of the games for him was scoring the game-winning goal against the Soviet Union. That victory advanced the U.S. hockey team to the gold medal game where it beat Finland to win the gold medal. A native of Winthrop, Massachusetts, Eruzione was a well-known sports talent, excelling as an All-Scholastic in baseball, football and hockey. While attending Boston University, he captained the hockey team his senior year and finished his college career as the third leading scorer in the university's history. Eruzione played on two U.S. National Teams and spent two years with the International Hockey League's (IHL's) Toledo Goaldiggers. The following year, Eruzione was chosen to join the 1980 Olympic team and was elected captain by his teammates. After the victory in Lake Placid, Eruzione spent several years as a sports commentator for Madison Square Garden. In 1984, he joined ABC and was a broadcaster for the Winter Olympics in Sarajevo, the Summer Olympics in Los Angeles and the 1988 Winter Olympics in Calgary. In 1992, Eruzione broadcast for CBS in Albertville, France, and in Lillehammer, Norway, during the 1994 Olympic Games. The 1980 Olympic Team received many accolades after winning the gold medal, including being inducted into the United States Hockey Hall of Fame. In December 1999, Sports Illustrated voted the 1980 team's victory as the number-one sports moment of the century. For the past several years, Eruzione has traveled throughout the country representing major corporations as their spokesperson and/or motivational speaker. He is currently employed by Boston University as director of special outreach and continues to be actively involved with fundraising events for the U.S. Olympic Committee, as well as several charitable organizations including Winthrop Charities.
Will Slave Labor Disrupt the Supply Chain?
Vendor Panel
Summary
Will Slave Labor Disrupt the Supply Chain?
Aug. 30, 9:45 to 10:55 a.m.
Moderated by Bob Goldberg, general counsel, Business Technology Association
The embargo entered against Ninestar and several of its subsidiaries has raised countless questions. How do the restrictions affect Lexmark and other OEMs relying on Chinese-made components and supplies? BTA has brought together five leading industry executives to present the latest on the situation and project into the future. This panel will definitely be one of the most important discussions in 2023.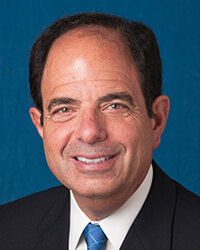 Goldberg has 43 years of industry experience. Upon graduation from law school in 1973, he joined the Antitrust Division of the Illinois Attorney General's Office. Goldberg's government career continued with the Federal Trade Commission until 1977, when he transitioned to private practice. He was a partner with the firm of Freeman, Atkins & Coleman, where he specialized in antitrust and trade regulation matters. Goldberg then joined the law firm Schoenberg Finkel Newman & Rosenberg LLC (now Schoenberg Finkel Beederman Bell & Glazer LLC), and was a partner with the firm from 1984 to 2008. In 2008, he became of counsel to the firm, continuing to collaborate and mentor with the firm's attorneys and staff. Since 1977, he has provided BTA members with no-fee advice and guidance on a diverse range of topics.
Panelists: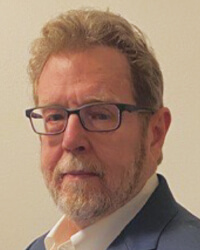 Charles Brewer is president of Actionable Intelligence, a U.S.-based market research firm dedicated to the digital imaging industry. Covering technology for more than 25 years, he was an editor for Inc. magazine and ComputerWorld during the 1990s and, later, the managing editor of Lyra Research's The Hard Copy Supplies Journal, a monthly newsletter on digital imaging consumables. In addition to the research and analysis Brewer writes for his firm, he contributes to various industry magazines and has spoken at industry events in the Americas, Asia, Australia and Europe.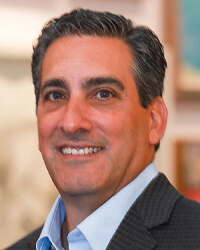 Sam Errigo is president and CEO of Konica Minolta Business Solutions U.S.A. Inc. He oversees Konica Minolta's North American Business Unit, driving its business and technology strategy to further the company's digital transformation initiatives, strategic partnerships and business growth to ensure shareholder value. Errigo leads efforts across the organization to support clients' adoption of the Intelligent Connected Workplace, including managed IT services, intelligent information management and video security solutions, as well as other emerging services. Errigo is an officer on the board of directors for Konica Minolta Business Solutions U.S.A. Inc., and was recently named to The Modern Sale and Collective's list of the 2021 Top 100 Global Sales Leaders. He earned his bachelor of science in business management from the Rochester Institute of Technology.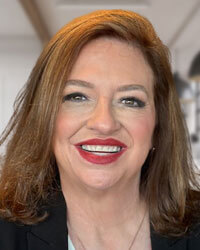 Tricia Judge, an attorney, has served as the executive director of the International Imaging Technology Council (Int'l ITC) for the past 23 years. The Int'l ITC is the only active trade association in North America that is a dynamic organization of imaging supplies dealers, remanufacturers, industry suppliers and consultants dedicated to advocating for — and promoting — the industry. The association has passed laws, created purchasing preferences and educated consumers all to the benefit of its members. Judge has written extensively about the industry, including U.S. Supreme Court amicus briefs, and hundreds of articles, press releases and email newsletters. She has been a speaker at many industry events, and in front of government and legislative bodies. Judge has also served as editorial editorial director for two international trade journals.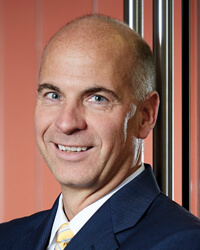 As president and CEO of Sharp Imaging and Information Company of America, Mike Marusic is responsible for the strategic direction and performance of Sharp's B2B division in the Americas. He has more than 25 years of experience in both the document and computer peripheral businesses. Prior to Marusic's current position, he was COO for Sharp Electronics Corp. and the executive vice president of marketing, operations and technical services for all B2B products. In these roles, Marusic was responsible for bringing new products to market, identifying customer needs and improving operational processes to maximize Sharp's business opportunities. Prior to joining Sharp in 2002, he led the marketing group for Panasonic's copier and computer peripheral division. He received an MBA from Fordham University and a bachelor's degree from Siena College.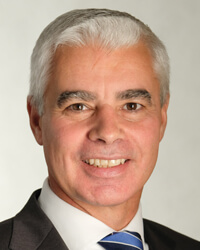 Óscar Sánchez is president and CEO of KYOCERA Document Solutions America Inc. After studying law and then obtaining an International Master of Business Administration in marketing from the IE Business School in Madrid, Spain, he began his career in the document solutions industry. Sánchez has spent his entire career with Kyocera Document Solutions, beginning with the organization 25 years ago in his home country of Spain. Within six years of joining Kyocera, Sánchez was appointed the company's youngest-ever national general manager. He was appointed to become the chairman of the board of business development at the company's European headquarters in 2007. Sánchez was later appointed executive vice president of the Sales & Marketing Division. In 2018, he moved to the United States and was appointed president and CEO of Kyocera Document Solutions America Inc.
The New Office Battleground: Building a Successful Business for the Future of Office Print
Breakouts Day 1
Summary
The New Office Battleground: Building a Successful Business for the Future of Office Print
Aug. 30, 11 a.m. to Noon
Robert Palmer, research vice president of imaging, printing and document solutions, IDC
IDC recently completed an important research study to understand how the channel is evolving to better support the office printing market. The COVID-19 pandemic accelerated the pace of consolidation and M&A activity in the channel. The print market has changed dramatically, and office technology dealers must adapt to new market conditions where the role of print continues to evolve. Important variables will drive the future of print, such as movement to an increasingly self-serve model; security and the impact of hybrid work; movement toward cloud-based print services; print-as-a-service and supporting subscription models; and expanding into new services opportunities.
This session will leverage key research from in-depth dealer interviews to gain insights into what dealers are doing to ensure success in the new office battleground:
How is the transition from A3 to A4 impacting revenue and service models?
What is the impact of supply-chain challenges?
Cloud adoption and transition to remote services
The role of cloud in print management — what customers want and how dealers are responding
Compensation plans and expanding beyond the click
How are dealers building successful practices around print-as-a-service and subscriptions?
Understanding the threats to the office equipment channel
OEM expectations and what dealers need to strengthen partnerships
Palmer is research vice president with IDC's imaging, printing and document solutions team. He is responsible for written research, forecasts and analysis in multiple practice areas covering managed print services, document solutions, business workflow automation and optimization, and hard-copy transformation. Palmer's research also includes a particular emphasis on the office technology channel, and transformational strategies and technologies impacting the future of the office imaging market.
Prospecting to Win
Breakouts Day 1
Summary
Prospecting to Win
Aug. 30, 11 a.m. to Noon
Rick Lambert, founder & CEO, selltowin, and CEO, In2communications
Start booking more appointments with new prospects using Lambert's exclusive mix of old - and new-school prospecting strategies now driving more meetings for the nation's top MSPs. Participants will see industry-specific examples to benchmark their current prospecting activities and be exposed to newer digital prospecting tools and automation to connect with today's digital buyer.
Topics will include:
Live
Phone
Email
LinkedIn
AI & automation
If you're looking to book more appointments, this session is a must see for sales leaders.
Lambert is an award-winning sales performance coach who is the founder and CEO of selltowin, a company that has trained more than 25,000 B2B salespeople. It specializes in new-hire and advanced sales training for managed service providers (MSPs). He is also the CEO of In2communications, a full-service digital marketing agency that helps MSPs engage and connect their brands with today's digital buyers. Lambert's companies combine sales training and digital marketing to form what he calls 'sales offense systems.' In 2018, he was selected an industry Difference Maker by ENX Magazine and in 2019, SAP selected the selltowin eCademy on-demand learning platform as global winner of 'Best Channel Training Partner.' Lambert's clients include OEMs, distributors, MPS infrastructure providers and many of North America's top-performing technology resellers.
Bridging the Gap: How Dealers are Empowering Businesses Through Unified Communications
Breakouts Day 1
Summary
Bridging the Gap: How Dealers are Empowering Businesses Through Unified Communications
Aug. 30, 11 a.m. to Noon
Moderated by Jim D'Emidio, independent consultant
In this panel discussion, three dealer panelists will focus on a growing product and services diversification strategy — unified communications (UCaaS). They will share how they are helping businesses connect, collaborate and communicate by seamlessly integrating various communication tools and channels into a single platform. Among the topics to be addressed: the reasons for pursuing UCaaS; how to select a vendor partners; strategies for success in this burgeoning technology field; and revenue expectations.
Panelists: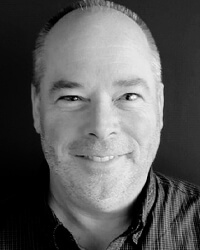 Mike Ardry is president of Automated Business Solutions (ABS), headquartered in Warwick, Rhode Island. With five locations throughout New England, he has been a major reason for the organization's growth and strong reputation around the region. Ardry was the former president and owner of Office Equipment Center (OEC), based in Plantsville, Connecticut. He started at OEC as a service technician and purchased the business in 1988. Ardry was there from the beginning, when OEC sold typewriters and calculators. His leadership and vision transformed the company into a complete value-added provider, offering copier/MFPs, printers and managed IT services. Ardry's business model and the company's ongoing growth came to fruition in 2017 when OEC was acquired by ABS. The synergies between Ardry and the ABS leadership team continue to reinforce the vision that was originally created by ABS Founder Alan Albergaria. Ardry personally handles all sales, logistics and administrative duties in support of one of the country's largest retailers. His success and influence for the last year as the general manager within the Connecticut market led to Ardry's promotion to executive vice president, effective April 2020. In his current role, Ardry oversees all major functions of the organization including, but not limited to: sales, IT, administration, marketing and operations.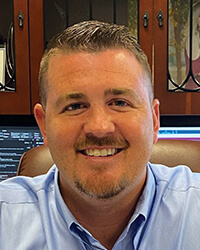 Brantly Fowler is co-president for Zeno Office Solutions Inc., headquartered in Midland, Texas. After holding several different positions within the company to learn the industry and Zeno's unique way of doing business, he was promoted from a very successful sales career and took over leading the operations of the company from his father and company founder Dale Fowler in 2020. Since 2020, Zeno has grown from a single location and $5 million in annual revenue to two locations with more than $12 million in annual revenue, and has been recognized in the industry for its sub-one-hour service response time, vibrant and infectious company culture, and rapid growth. Fowler is a member and serves on the board of the Select Dealer Group (SDG) and holds a bachelor's degree in business from American Military University.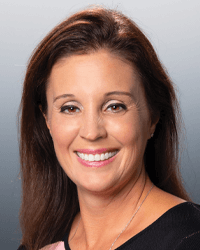 Danielle Wolowitz is executive vice president of Shore Business Solutions, Farmingdale, New Jersey.
Purpose & Culture
Educational Session 1
Summary
Purpose & Culture
Aug. 30, 2 to 2:55 p.m.
John Lowery, president & CEO, and Casey Lowery, COO, Applied Innovation
During this session, the Lowerys will share how they uncovered their purpose, why they do what they do, and how they developed the corporate culture at Applied Innovation. Applied Innovation's corporate culture — what the Lowerys call "Applied Chemistry," — helps them promote their values while creating an outstanding environment for their employees to work within.
John Lowery is president and CEO of BTA member Applied Innovation. After working for Hovinga Business Systems (then Multi Line Business Systems), he decided to open Applied Innovation's doors in 1987. Since then, Applied Innovation has evolved from a standalone copier dealership into a single-source office technology provider. Now in its 36th year, Applied Innovation has grown to $150 million in revenue, 14 locations throughout Michigan, Indiana, Ohio and Florida, and more than 515 employees. Lowery also founded Applied Capital and Applied Innovation Health. He is a past president of the Copier Dealers Association (CDA) and has served on advisory boards for Canon Inc., GreatAmerica Financial Services, Ricoh Corp., Sharp Corp. and U.S Bancorp. Over the past four decades building Applied Innovation, Lowery has been working on his degree and plans to earn his bachelor of science in business administration from AQ this fall. He is a graduate of Disney's Institute for Leadership Excellence, and speaks regularly at industry events and to business leaders about Applied Innovation's unique culture, how it was developed and it is maintained.
Casey Lowery is the COO of Applied Innovation. He is responsible for sales, administrative and service functions within the company. In addition, Lowery works with the software sales and development teams, as well as the document destruction business, ShredHub. He joined Applied Innovation in 2006 as a sales representative and continued in the sales channel until moving into his current role in 2020. Lowery is based in Grand Rapids, Michigan. He graduated from the Kelley School of Business at Indiana University in 2004.
Making Strides: Inspiring Stories of Diversification
Dealer Panel
Summary
Making Strides: Inspiring Stories of Diversification
Aug. 30, 4 to 5 p.m.
Moderated by Mike Boyle, BTA East representative, BTA Board of Directors & president, BASE Technologies Inc.
In today's office technology industry, many contend that focusing solely on selling imaging devices is the quickest path to failure. While the product category will remain a crucial part of essentially every dealership's portfolio, product and services diversification has become a prevailing strategy among dealers. It allows dealerships to better position themselves as trusted advisors for workplace technology. In this panel discussion, senior management from three dealerships will discuss how they have successfully diversified their portfolios to ensure ongoing success in the present and future.
Boyle is president of BASE Technologies, located in Bethel, Connecticut. He founded the company in 1992 after an extensive tenure in the facsimile business. When Fujitsu left the North American market, Boyle put his knowledge and experience to work, starting BASE Technologies and primarily targeting telecommunication companies. The business grew and developed into one of the leading total document solution providers in the Northeast region. Thirty-one years later, BASE is now recognized by Kyocera as one of its most elite service organizations in the country. In recent years, BASE has expanded its offerings to include a variety of document solutions and network services. Apart from the office technology offering, BASE regularly offers its support to the community through an assortment of charitable events, in addition to participating in a local mentorship program.
Panelists: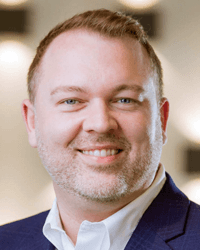 AJ Baggott is president of RJ Young Co., Nashville, Tennessee. He joined the team in 2016. Before being named president in 2023, Baggott previously served as the company's CFO and COO. A native of Nashville, Tennessee, he earned his bachelor's degree in accounting and finance from Lipscomb University and is a certified public accountant. Baggott currently serves on the advisory board for The Cannata Report. He has also served as a board member and treasurer for Make-A-Wish Middle Tennessee, and is a Young Leaders Council graduate. Prior to joining RJ Young, Baggott held senior positions with Diversicare Healthcare Services and Deloitte.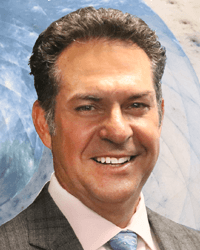 Philip Houser is president and CEO of Document Solutions Inc. (DSI), Albuquerque, New Mexico. Houser's career in the industry began in 1985 as a sales rep for Harris 3M, later to become Lanier Worldwide. In 1997, he and his wife, Theresa, started DSI as a cartridge remanufacturing business. Houser sold cartridges by day and remanufactured cartridges at night. From one of the first authorized remanufacturing companies in New Mexico to its current position as one of the most reputable office technology providers in the region, DSI provides a wide range of IT solutions (now including VoIP, physical security, A/V, networking and IT solutions, support and maintenance) and helps businesses large and small respond to changing technology needs while improving efficiency. To this day, DSI remains a family-owned and operated business with seven offices covering the entirety of New Mexico, and an additional regional office in El Paso, Texas.
Tim Renegar is president and co-owner of Kelly Office Solutions, a Konica Minolta and Savin dealership located in Winston-Salem, North Carolina, with branches in Greensboro and Charlotte, North Carolina. He has 35-plus years of management experience in the industry. Renegar has worked in corporate environments such as IKON and Sharp Electronics, where he served as president of North Carolina, and in dealerships such as Charlotte Copy Data and Triad Business Systems, where Renegar was executive vice president and co-owner. He has also served on various manufacturing and leasing company advisory councils, and his dealership has been a BTA member for 20-plus years.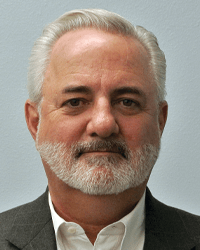 Mark Van Den Hoek hails from Mitchell, South Dakota, and is the CEO of the HDO family of companies, including Office Advantage. He started his imaging career in 1993 as a part-time sales rep for a Xerox sales agent in South Dakota while working a full-time gig as a paramedic/firefighter. Van Den Hoek started his own agency in 1995 and, in 1996, joined a multifaceted tech startup that encompassed an ISP, computer manufacturing, distribution and repair. In 1998, Van Den Hoek joined Print Cube, a group dedicated to managed print. In 1999, he became involved in Secure Data Archiving, a media archiving and storage company. The Energy Options channel was added in 2022 to capitalize on the emerging electric vehicle (EV) charging market and the lack of EV charging infrastructure in the Midwest, which is now in Phase 1 of 3. He is passionate about mentoring his teammates and family in achieving their goals, both inside and outside of the office.
How to Transform Your Business
Featured Speaker
Summary
How to Transform Your Business
Aug. 31, 8:15 to 9 a.m.
SEAC John Wayne Troxell, retired U.S. Army senior noncommissioned officer, and founder, PME Hard Consulting LLC
In order for businesses to maximize their potential, distance themselves from the competition, stay at the cutting edge of markets and build cohesion within their organizations, they must have a transformational leadership approach. Developing networks, establishing vision, setting goals and providing inspiration, motivation, purpose and direction within their workforces are the necessary means to accomplish this. Leaders, through their personal examples of presence, demonstrated performance and persistence, are critical to making this happen.
Troxell is a retired United States Army senior noncommissioned officer who served as the third senior enlisted advisor to the chairman of the Joint Chiefs of Staff. In this capacity, he served as the principal advisor to the chairman and the secretary of defense on all matters related to the troops of the United States Armed Forces. Troxell served in the U.S. Army for almost 38 years in numerous units. He was sworn in as the SEAC on Dec. 11, 2015, and finished his tour of duty on Dec. 13, 2019. Throughout his extensive career, Troxell completed five combat tours, including service in Panama, Operation Desert Shield/Storm, and multiple deployments to Iraq and Afghanistan. He possesses a range of military qualifications, including Ranger, Airborne and Jumpmaster. Troxell received his master's degree in business administration from Trident University, specializing in strategic leadership. Since his military retirement, he opened his own consulting firm, PME Hard Consulting LLC. Troxell is the author of his memoir, 'Surrender or Die! Reflections of a Combat Leader.' He serves as the national ambassador for the Veterans of Foreign Wars (VFW). Troxell also serves as a strategic advisor, brand ambassador, military consultant and executive consultant for a number of companies. Troxell and his wife, Sandra, are members of Power Room, an exclusive mastermind for CEOs, entrepreneurs and investors. They are also the owners and founders of the non-profit E-Tool Nation apparel and gear line. Troxell also serves as the director of outreach for Tactical Combat League and serves on the advisory boards for Allied Forces Foundation, Emory Healthcare Veterans Program, Warrior Suicide Prevention Foundation, Our Community Salutes Foundation and the Patriot Foundation.
The New Office Battleground: Building a Successful Business for the Future of Office Print
Breakouts Day 2
Summary
The New Office Battleground: Building a Successful Business for the Future of Office Print
Aug. 31, 10 to 11 a.m.
Robert Palmer, research vice president of imaging, printing and document solutions, IDC
See session info and speaker bio above.
LinkedIn to Win Team Road Map
Breakouts Day 2
Summary
LinkedIn to Win Team Road Map
Aug. 31, 10 to 11 a.m.
Rick Lambert, founder & CEO, selltowin, and CEO, In2communications
Supercharge your team's digital sales results right away on the number-one B2B social media channel. Lambert has coached hundreds of sales teams on using LinkedIn to win, and this session will provide business leaders with the why, how and what to start or advance their LinkedIn presence.
Topics will include:
Why LinkedIn?
Creating team profiles
Network expansion
Content strategies
Measuring results
Attendees will leave with a step-by-step road map that is now driving measurable sales results for many of most recognized office technology dealers and MSPs throughout North America.
See speaker bio above.
UC Market Dynamics: How Vendors are Empowering Dealers Through Unified Communications
Breakouts Day 2
Summary
UC Market Dynamics: How Vendors are Empowering Dealers Through Unified Communications
Aug. 31, 10 to 11 a.m.
Moderated by Jim D'Emidio, independent consultant
In this panel discussion, four vendors will provide insight into the growing unified communications (UCaaS) opportunity, increasingly pursued by BTA Channel dealers. Attendees will gain valuable insight into the key factors that drive success in this dynamic technology ecosystem, including market trends, partner relationships, customer demands and competitive differentiation. They will also learn how, together, dealers and vendors can create win-win scenarios that drive market penetration, customer satisfaction and business growth.
Panelists: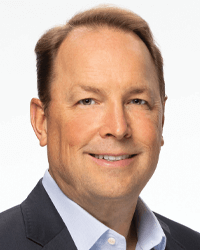 Jon Brinton is currently chief revenue officer for Crexendo. He is a seasoned technology executive with more than 25 years of industry experience, and is responsible for overseeing the strategy, performance and alignment of revenue-generating operations for Crexendo. Brinton's role is to lead the growth and adoption of Crexendo's software-as-a-service and cloud solutions for unified communications, collaboration and customer experience. Prior to joining Crexendo, he most recently served as vice president of the North America channel for Avaya. During his tenure, the Avaya North America channel achieved more than $1 billion in annual sales through growth and adoption of cloud and software-as-a-service solutions. In addition, Brinton has served in various senior executive roles at Mitel: executive vice president and president of Mitel's Cloud Division, president of the company's Network Services Division and roles managing the contact center line of business. He came to Mitel in 2007 through its acquisition of Inter-Tel. At Inter-Tel, Brinton served as president of the company's NetSolutions Division, among other senior management roles. Prior to Inter-Tel, he got his start in the industry as president and primary shareholder of Network Services Agency Inc., a telecommunications agency business representing various U.S. telecommunications providers that was acquired by Inter-Tel in 1999.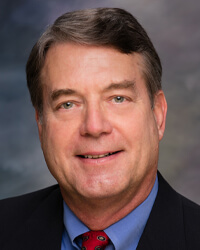 David Looft is the East area director for Zultys. He has more than 40 years of executive experience in leading-edge business technologies, with 20 years in telecommunications.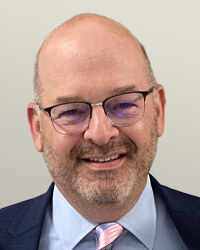 Eric Tuttle has been the director of strategic communities at Intermedia Cloud Communications for the past four years. In this role, he is responsible for a team that enables and supports office technology dealers as well distributors, master agents and other strategic partnerships. Tuttle has had similar positions in the voice and video communication space in the past, including sales leadership roles at Avaya, Mitel and LifeSize Communications. He is a graduate of the University of Pittsburgh where he earned a bachelor of science in information science.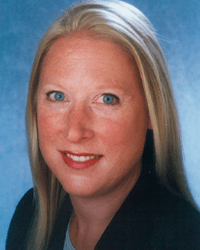 Anne Valaitis is a principal analyst at Keypoint Intelligence responsible for managed IT services. Her core coverage area includes developing research and analysis in key areas of the managed services market, specifically IT solutions and services strategies. Valaitis has more than 28 years in the office technology and solutions space. She began her career at Keypoint Intelligence in 2008 as associate director covering the scan/capture and document solutions markets. Prior to Keypoint Intelligence, Valaitis worked in product management for several OEMs in the office technology industry.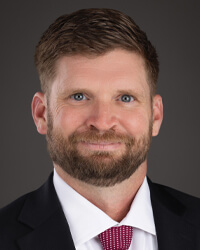 As director of digital transformation dealer sales at Konica Minolta Business Solutions U.S.A. Inc., Cody Walton is responsible for assessing the company's wide range of offerings, including managed IT, intelligent information management (IIM), unified communications (UC), traditional software solutions and video security solutions (VSS), and strategically fitting them into its dealer sales model. He works closely with Konica Minolta's dealer partners to help them diversify their portfolios, not only to maintain business continuity, but to thrive through digital transformation. Walton joined Konica Minolta in 2015 as a solutions consultant, bringing significant imaging experience, having spent 12 years at Toshiba providing engineering support for various solutions. In his initial role at Konica Minolta, Walton handled the company's software portfolio, which expanded to start supporting managed IT offerings in 2018. He was promoted to his current position in 2021. Walton holds a bachelor's degree in communication design and multimedia from Texas State University.
The Impact of Megatrends on Your Dealership & Customers
Educational Session 2
Summary
The Impact of Megatrends on Your Dealership & Customers
Aug. 31, 11 a.m. to Noon
Tami Beach, director of the U.S. Partner Channel, HP Inc.
Today, there are many compelling reasons for office technology dealerships to transform. Taking on the right additional products and services in order to become better positioned for long-term success will help customers and prospects view dealerships as integral, trusted technology partners today and into the future. Taking the right course of action can best be achieved by understanding today's megatrends — the powerful forces that have the potential to change the global economy, business and society. In this session, Beach will address the impact of today's changing demographics, your focus on innovation and the resulting advantage it provides you in the marketplace, the shape of future businesses and workforces, and the importance of ensuring that your dealership is responsive to megatrends.
Beach, director of the U.S. Partner Channel at HP Inc., is an innovative executive with 26 years in the tech industry and an impressive record of generating profitable growth across multiple categories. She is a tenacious leader and driving force behind bringing consumer and commercial innovations to market through expert sales leadership, category management, go-to-market programs, business development, and consummate relationship management with customers and partners of all shapes and sizes. In Beach's current role, she is responsible for spearheading the development of HP's Power Services Channel and delivering growth in HP's office printing category. Beach was recently named to The Cannata Report's 2022 Watchlist and was recognized by CRN on its list of the Top 100 Women of the Channel. She has also received honors from HP as a top female leader and by the Women's and Children's Alliance at its annual Tribute to Women in Industry. Outside of work, Beach teaches a marketing class at Boise State University (BSU), sits on the board for a nonprofit and is a graduate of Leadership Boise. She has a bachelor's degree in marketing and an MBA from BSU.