2022 BTA National Conference Sessions
The Digital Consumer: How Today's Buyer Has Changed & What Your Business Must Do About It
Keynote Address
Summary
The Digital Consumer: How Today's Buyer Has Changed & What Your Business Must Do About It
June 7, 2:15 to 3:45 p.m.
Marcus Sheridan, founder, Marcus Sheridan International
More than any other time in the last 100 years, the buyer of today has made a dramatic shift in the way he (or she) makes purchasing decisions. Unfortunately, many companies have not adapted to this shift and are not prepared for the continual evolution of this "digital consumer." In this keynote session, Sheridan will bring clarity to the way buyers have changed and explain exactly what companies must do to not only align themselves with this shift in buyer patterns, but take advantage of these techniques to build trust online, and create repeat and referral traffic. If you like to be engaged, challenged and moved, you will love this keynote address.
In this session, attendees will:
Learn about the shift that has happened with today's buyer and what that means for sales and marketing departments going forward
Discover exactly what types of content and messaging move the sales needle and truly get results
Find out how video and visual learning is impacting the buying process and what organizations must do to be seen as "media" companies
Sheridan, founder of Marcus Sheridan International Inc., is a highly sought-after international keynote speaker known for his unique ability to excite, engage and motivate audiences. Forbes has named him "One of 20 Speakers You Don't Want to Miss" and he has been dubbed a "Web Marketing Guru" by the New York Times. Sheridan gives more than 70 global keynotes annually, where he inspires audiences in the areas of sales, marketing, leadership and communication. Mashable rated his book, "They Ask, You Answer," the "#1 Marketing Book" for the year it was released and it has since been rated by The Book Authority in "The Top 5 Digital Marketing Books of All-Time."
The Visual Sale: How to Embrace the Visual Revolution & Create a Culture of Video in Your Organization
Featured Speaker
Summary
The Visual Sale: How to Embrace the Visual Revolution & Create a Culture of Video in Your Organization
June 7, 4:45 to 6 p.m.
Zach Basner, digital sales & marketing coach, IMPACT
Studies have shown that in 2021, more than 80% of all content consumed online was video-based content. With such a dramatic trend, what is your business or organization doing to not only meet the demands of today's buyer, but also stay ahead of the marketplace and be prepared for what is next? In this session, Basner will show powerful stories of how B2B and B2C companies are using video to not only build their brands, but significantly drive sales and marketing revenue in the process. He will also discuss exactly how any organization, regardless of size, can develop its own culture of video and experience incredible results.
In this session, attendees will:
See what type of video content does and does not move the needle in terms of sales and revenue
Discover how to integrate video into the sales process to improve closing rates while decreasing sales cycles
Learn how to set up an in-house "media company" and engage your team in the process
And much, much more
As one of IMPACT's digital sales and marketing coaches, Basner trains the leadership, sales and marketing teams of clients around the world. As a result, he has trained more than 100 in-house videographers, and directed and reviewed hundreds of hours of video. Many of his clients have quickly become the most dominant media companies in their industries. Banner is also a highly sought-after speaker and consultant. He has a singular talent for inspiring audiences to think differently, while teaching them how to create high-quality video content in-house and eliminate the learning curve.
Keeping It in the Family — Succession Planning in a Multigenerational Business
Dealer Panel
Summary
Keeping It in the Family — Succession Planning in a Multigenerational Business
June 8, 8:05 to 9 a.m.
Moderated by Todd Lee, independent consultant
Creating and executing a succession plan in a multigenerational business can be easy, it can be chaotic, it can be destructive and it can also be rewarding. Our industry is fortunate to have many organizations that have accomplished the transition from one generation to the next; we also have many that are considering or even in the process of this transition. This dealer panel is unique because it contains leaders from two generations. Each generation likely has a different perspective on the process, leadership transition, business directions and the impact (positive or otherwise) it has on family relationships. We will be fortunate to learn from their personal experience to avoid possible missteps and duplicate their success.
Lee is an independent consultant who previously served as vice president of sales for Amur Equipment Finance. In his 30-plus years of office technology industry experience, Lee has worked in sales, management and senior leadership for both dealer and direct capacities. His wide breadth of experiences has brought him a deep understanding of what it takes to maximize both sales and profitability, while creating a compelling customer experience.
Panelists:
Barlop Inc., Miami, Florida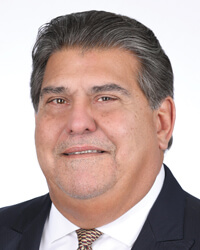 José López is president of Barlop Inc.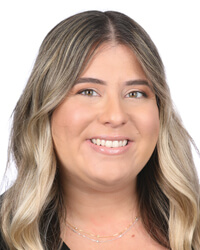 Mallory López is finance manager at Barlop Inc.
Capital Office Products Inc., Columbia, South Carolina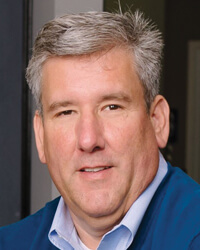 Bill MacDonald is president of Capital Office Products Inc. After serving in the U.S. Navy on a destroyer and destroyer tender, he became a technician at Modern office Machines (MOM) in Charlotte, North Carolina. MacDonald was promoted to service manger of the Augusta branch, and as the company grew, he became the regional service manager for the majority of South Carolina and parts of Georgia. When IKON purchased MOM, he decided to start Capital Office Products, which has been in business 25 years in April 2022.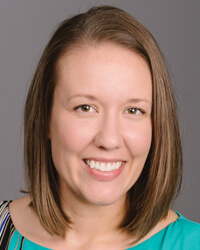 Ashley Whisonant is CEO of Capital Office Products Inc. She is an experienced leader focusing on employee engagement and customer service. Driven by her educational background, Whisonant takes pride in providing customers honest, clear solutions to their office needs. As an executive officer, her goals include growing Capital Office Products' offerings and community involvement.
Zeno Office Solutions Inc., Midland, Texas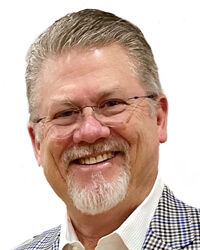 Dale Fowler is president and CEO of Zeno Office Solutions Inc.
Brantly Fowler is executive vice president of Zeno Office Solutions Inc.
Finding & Retaining Employees in a Tight Labor Market
Session 1
Summary
Finding & Retaining Employees in a Tight Labor Market
June 8, 9:45 to 10:30 a.m.
Chip Miceli, president & CEO, Pulse Technology
Our industry is not alone in the challenge to find employees. Every day we read about jobs going unfilled across a wide range of industries. We are further challenged by supply chain issues, and the ongoing effects of COVID-19 and what it has meant to the workforce. In an environment where jobs have gone unfilled, where there is genuine disagreement over the benefits of remote working versus working on-site, and where the needs of businesses have changed dramatically over the last couple of years (declining print, as one example), business owners and decision-makers in our industry and others are struggling on the best ways to find talent, how to retain that talent and, as importantly, how to utilize that talent for company growth. Most people in our industry recognize that our services and products may look very different in 2022 than we thought they would. This session will address these issues:
The changing state of our industry
Challenges in the workforce brought about by COVID-19 and other issues
Strategies to attract the attention of job-seekers: traditional and non-traditional approaches
Opportunities for talent acquisition due to consolidation in our industry
What do employees want in a job? A look at some of the basic strategies that a company should employ to provide job satisfaction
The importance of sharing best practices with others in our industry through peer groups
Miceli is president and CEO of BTA member Pulse Technology, a second-generation document-solution, MPS and managed network/IT provider for the greater Chicago, Illinois, and northern Indiana areas. The company's scope of services also includes videoconferencing, archiving, e-commerce, office products, and the design and sale of office furniture. In the early 1970s, Miceli left the accounting industry to join the family business that his late father, Vince Miceli, founded in 1955. In 1988, he became an owner in the business following his father's retirement. Under Miceli's direction, the company has expanded to include its headquarters in Schaumburg, Illinois, as well as other locations in Rockford and Chicago, Illinois, and Chesterton, Indiana. Over the years, he has grown the company through acquisition of several Chicago-area companies, as well as an investment in two northern Indian businesses — McShane's and Kramer Leonard — all of which are under the umbrella of Pulse Technology. Miceli led his company through a 2019 rebranding from its original names — Des Plaines Office Equipment and McShane's Kramer Leonard — and emerged under the new name, Pulse Technology. He is an original founder, director and past president of the Select Dealer Group, and serves on Sharp Document Solutions of America's Dealer Advisory Board and the International Business Products Inc. (IBPI) Board of Directors. Miceli has led his company to win industry awards including the Hyakuman Kai Award and the Elite Dealer Award. He is a national speaker and recognized industry expert on the topic of print management, and speaks before numerous organizations. Miceli has been quoted in numerous journals, including Crain's Chicago Business, ENX and Bertyl, and has authored articles for publications including The Business Ledger, Office Dealer and Office Technology.
Maintain or Migrate: What Do We Do With Culture Now?
Session 2
Summary
Maintain or Migrate: What Do We Do With Culture Now?
June 8, 11:15 to 11:55 a.m.
Chris Taylor, president, CEO & co-owner, Fisher's Technology
"Establish an awesome culture and then maintain it" was Taylor's primary job as CEO at Fisher's Technology. The COVID-19 pandemic, the Great Resignation and global drama have made us rethink culture. Not only must we establish and maintain culture, it is critical that we deliberately change culture to meet the dynamic needs and desires of our teams and clients. In this session, Taylor will share a few of his thoughts and some of the initiatives he has taken around culture at Fisher's Technology.
Taylor is president, CEO and co-owner of of BTA member dealership Fisher's Technology, an office technology company offering IT network management, copier/MFP and printer services, business telephone solutions, and electronic document management software and services. Fisher's now has 11 offices in four states in the Pacific Northwest. During his 16 years at the helm, the 85 year-old Fisher's more than sextupled in size and received numerous awards including: Idaho's Best Places to work the last 13 years straight, Inc. 5000 fastest-growing U.S. companies for five years, Boise Metro Chamber of Commerce 2013 Small Business of the Year, U.S. Chamber's Top 100 U.S. Small Businesses of the Year in 2014, and Idaho Business Review's 2017, 2018, 2019, 2020 and 2021 Reader Rankings as both the Best Office Equipment Company and the Best IT & Tech Support Services in Idaho. Taylor was also selected as one of the 2014 CEOs of Influence by the Idaho Business Review. He is the president of the Copier Dealers Association (CDA) and the Managed Technology Association, and serves on the Canon Dealer Advisory Council as well as several other boards and advisory groups.
Making an Impact: Creating the Business of Tomorrow
Dealership Panel
Summary
Making an Impact: Creating the Business of Tomorrow
June 8, 1 to 2:15 p.m.
Moderated by Karlee Travis, CMO, Impact Networking
Impact Networking is based in Lake Forest, Illinois, and has 16 locations in five states — California, Illinois, Indiana, Texas and Wisconsin. During this panel, six leaders from the Impact family of companies will discuss how the organization's unique business model evolved, particularly over the past two years during the COVID-19 pandemic. The panelists will explore how Impact went from being a copier/MFP dealership to working in cutting-edge business technology — and how that shift has paid off. From the experiences and guidance shared by the panelists, attendees will learn how to diversify their offerings in order to create 'the business of tomorrow.'
Travis is the chief marketing officer at Impact Networking and holds expertise in digital marketing, PR and communications. She motivates and guides a team of creatives to reach wider audiences.
Panelists: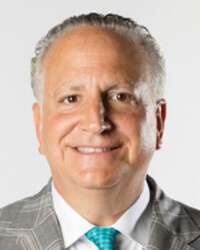 Frank Cucco is one of the founders of Impact Networking with 30 years of experience in the office technology industry. A thought leader and innovator, he solidified the company while focusing on partnering with businesses and providing world-class services to the communities he serves.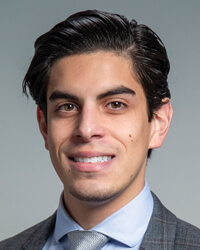 As emerging technology and AI lead at Impact Networking, Fred Barrionuevo manages a portfolio of emerging technology solutions. The team under his leadership focuses on analytics, machine learning and AI.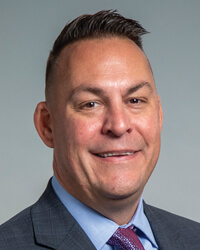 Patrick Layton, the vice president of managed IT services at Impact Networking and executive director of the board of directors for DOT Security, has 20-plus years of experience in the industry. He has built a world-class managed services offering at Impact for the last eight years.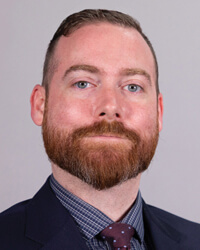 Jeff Leder is the CEO at DOT Security, a managed security service provider. He excels in leading a force of highly trained and qualified cybersecurity professionals.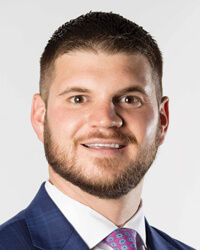 Currently the vice president of sales, Illinois south and partner at Impact Networking, Mike Lepper has worked in sales management for eight years and strives to train, develop and mentor future leaders.
"Where Do We Go from Here?"
Vendor Panel
Summary
"Where Do We Go from Here?"
June 8, 3:45 to 5 p.m.
Moderated by Bob Goldberg, general counsel, Business Technology Association
We are all now fully accustomed to the collateral damage of the COVID-19 pandemic, ranging from the decline in print volumes to supply-chain issues to the difficulties in hiring employees. Nevertheless, conventional wisdom holds that the office technology industry continues to offer great opportunity and potential. However, after the industry's "COVID Reset," some are asking: "Where do we go from here?" That is, what is the best course of action for continued success and optimization of the many opportunities the market offers? In this panel, Goldberg will ask five manufacturer representatives about their advice to dealers, centered on the question: "What would you be doing now if you owned a dealership?"
Goldberg has 43 years of industry experience. Upon graduation from law school in 1973, he joined the Antitrust Division of the Illinois Attorney General's Office. Goldberg's government career continued with the Federal Trade Commission until 1977, when he transitioned to private practice. He was a partner with the firm of Freeman, Atkins & Coleman, where he specialized in antitrust and trade regulation matters. Goldberg then joined the law firm Schoenberg Finkel Newman & Rosenberg LLC, and was a partner with the firm from 1984 to 2008. In 2008, he became of counsel to the firm, continuing to collaborate and mentor with the firm's attorneys and staff. Since 1977, he has provided BTA members with no-fee advice and guidance on a diverse range of topics.
Panelists: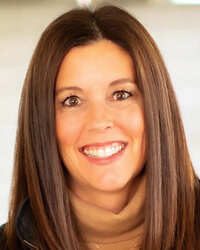 Tami Beach, head of MPS channel sales for HP Inc., is an innovative executive with 25 years in the tech industry and an impressive record of generating profitable growth across multiple categories. She is a tenacious leader and driving force behind bringing consumer and commercial innovations to market through expert sales leadership, category management, go-to-market programs, business development, and consummate relationship management with customers and partners of all shapes and sizes. In Beach's current role, she is responsible for spearheading the development of HP's Power Services Channel and delivering growth in HP's office printing category. Beach was recently named to The Cannata Report's 2022 Watchlist and was recognized by CRN on its list of the Top 100 Women of the Channel. She has also received honors from HP as a top female leader and by the Women's and Children's Alliance at its annual Tribute to Women in Industry. Outside of work, Beach teaches a marketing class at Boise State University (BSU), sits on the board for a non-profit and is a graduate of Leadership Boise. She has a bachelor's degree in marketing and an MBA from BSU.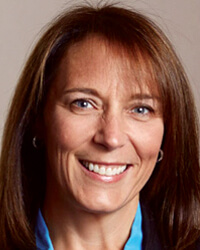 Laura Blackmer is president of dealer sales at Konica Minolta Business Solutions U.S.A. Inc. She is responsible for driving growth in the dealer channel and leveraging emerging market opportunities, including at All Covered, the company's managed IT services arm. Blackmer has extensive industry experience, having served in various roles in sales and executive positions at Hewlett Packard (HP). She most recently was the senior vice president of sales for Sharp Electronics. Blackmer has been awarded 'Best Female Executive' for five consecutive years at the Frank Awards, The Cannata Report's annual awards event that highlights excellence in office technology. She was also named to CRN's Women of the Channel list in 2016 and 2019. A graduate of Colorado State University, Blackmer is a member of the CSU College of Business Global Leadership Council.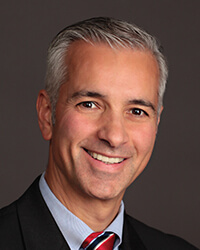 Jim Coriddi is vice president of the Ricoh Family Group U.S. Dealer Division, a position he has held for the past nine years. He has been with Ricoh for 36 years, serving in various sales and marketing positions in both the field and operational aspects of the business. Coriddi has a strong background and extensive experience as a leader in both Ricoh's dealer and direct channels. Prior his current role, he was responsible for coordinating the Ricoh field integration efforts associated with the IKON acquisition. Coriddi worked closely between headquarters and field personnel to convert and upgrade the customer base while maintaining a stable selling environment for all Ricoh channels. In 2004, he began leading the dedicated IKON Division, responsible for all aspects of sales, service and marketing operations. Coriddi was named vice president of Ricoh dealer sales in 2001, managing a network of 300-plus Ricoh dealers to strong growth over three years in the position. Prior to that, he was appointed vice president of Ricoh marketing support, in charge of marketing communications and advertising. Additionally, Coriddi led the consolidation of Ricoh's first dealer acquisition; developed and led an innovative consumables sales program; and initiated a field marketing initiative to provide training and support for Ricoh's first digital multifunction product in the U.S. He graduated from Montclair State University in 1983 with a bachelor's degree in communications and marketing.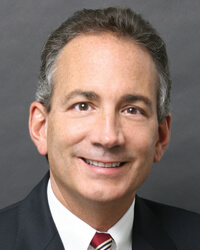 Mike Pietrunti is senior vice president of the U.S. multibrand dealer channel at Xerox. He joined Xerox in 2011. In Pietrunti's current role, he is responsible for expanding Xerox business in the BTA Channel and growing revenue. Pietrunti is transitioning the Xerox dealer program to deliver a simplified and dealer-friendly experience. In 2021, his team returned to growth and witnessed the resilience of the dealer channel as many dealers were able to return to near pre-pandemic performance levels. Prior to this assignment, Pietrunti spent eight years at Xerox Business Solutions (XBS), formerly Global Imaging Systems, as senior vice president responsible for acquisitions, corporate service and marketing. At XBS, he successfully added more than $400 million of acquired dealer revenue and continued to successfully manage those companies post-acquisition. Pietrunti has been growing businesses throughout his entire career and has enjoyed success in executive roles with some of the largest manufacturers, including Kyocera Mita and Sharp.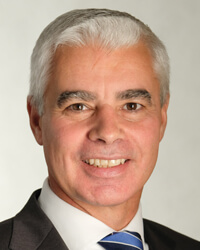 Óscar Sánchez is president and CEO of KYOCERA Document Solutions America Inc. He has spent his entire career with Kyocera Document Solutions, beginning with the organization 25 years ago in Sánchez's home country of Spain, and rising from sales and marketing manager to president and CEO of the company's operations in the United States and the Americas. After studying law and then obtaining an International Master of Business Administration in marketing from the IE Business School in Madrid, Spain, he began his career in the document solutions industry. Sánchez's ascent began quickly, and within six years of joining Kyocera, he was appointed the company's youngest-ever national general manager. Sánchez's work in Spain, opening the company up to digital transformation, caught the eye and he was appointed to become the chairman of the board of business development at the company's European headquarters in 2007. Sánchez was later appointed executive vice president of the Sales & Marketing Division. In 2018, he moved to the United States and was appointed president and CEO of Kyocera Document Solutions America Inc. Since joining the company at its headquarters in New Jersey, Sánchez has led Kyocera through a period of transformation, helping to drive the organization in a time of economic recovery to diversify into new areas of the industry in order to fulfill changing customer demands and hit new heights.