Welcome U.S. Veterans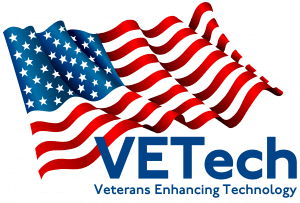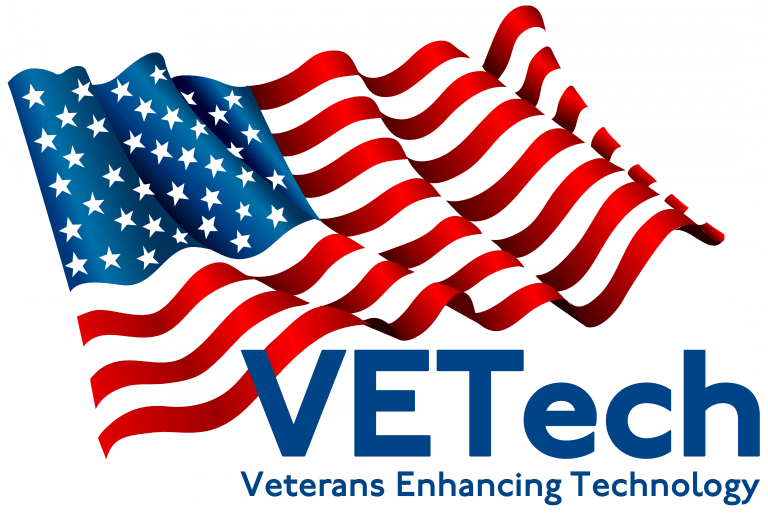 Providing veterans opportunities to transition their
military training to gainful employment
VETech Information & Resources
Click "Subscribe to receive VETech Careers notifications!" below to be notified when jobs are posted.
Outside Sales Account Executive - Hartford, CT & Springfield, MA - Aztec Inc.

Aztec has provided money-saving solutions and exceptional support to businesses in the Connecticut area for more than 25 years. Now with locations across Massachusetts, New York and Rhode Island, we have grown to service companies large and small across most of the Northeast.
Aztec is seeking an outside sales account executive for a great opportunity in Hartford, Connecticut, and Springfield, Massachusetts, dedicated to begin and ensure long-lasting customer relationships. Outside sales account executives are responsible for initiating new business and building their territories.
The ideal candidate will possess previous winning-attitude experience. This individual will be offered a salary plus commissions, incentives and bonuses and will undergo an extensive ongoing training program.
Our professionals are focused on generating value for our clients by identifying operational inefficiencies and providing solutions through proprietary tools and best practices. Through our assessment process, Aztec recommends and deploys sustainable solutions for optimizing business workflows. This detailed approach helps our customers manage information more efficiently, maximize profits, and focus on their other business priorities. As a valued business partner to companies ranging from small businesses to Fortune 500, Aztec has scalable technology solutions to meet your unique objectives.
B2B technology sales
Join a team driven by our values of growth, technology and customer
Looking for a sales professional who wants to drive sales and win
Uncapped commissions
If you are willing to embrace a sales process that works, have a hunter mentality to initiate new business, are self-disciplined, can multitask, are committed to personal and team success, have a passion for technology and have strong comprehension abilities, we want to hear from you.
Learn more at www.aztecoffice.com.
Aztec is proud to offer its advantage package:
Extremely high and lucrative compensation program including salary, commission, bonuses, incentives and a business expense allowance
Base salary, commissions, business expense allowance, bonuses, annuities, manufacture point incentives
First-year estimated earnings: $120,000 - $150,000
Uncapped commissions
Major medical, dental and vision insurance, and HSA/FSA programs, AFLAC, discount programs and gym reimbursements
401(k) retirement program
Company-issued laptops
Superior Tier 1 best-in-class products/services by industry leaders
Excellent ongoing training and improvement of sales skill sets
Every member of our team is passionately invested in 100% customer satisfaction
A positive, inspiring and professional work environment
Focus on organic growth and opportunities for advancement
This is a local opportunity with no overnight travel necessary
Requirements:
Outside sales: Two years (Preferred)
The yearning to be a part of something big through driving new business
Having a daily prospecting mindset
Outgoing personality with dedication, passion and a drive to succeed
Innovative, self-confident and self-motivated
Eager to learn about technology and what it offers
Excellent communication and great listening skills
A desire to build long-lasting relationships
Analytical and consultative selling
Ability to promote company image
Ability to work within all levels of the organization
Growth mindset: You never assume the status quo is best; you see what is possible instead of what isn't and develop a plan to make it reality
Technologically fluent: You integrate best practice technological solutions into your work to improve productivity; you always want to learn more about the best technology available and can credibly advise others on technological solutions
Customer first: You value relationships as the foundation of business; you aspire to exceed expectations in every client interaction; you constantly look for ways to stand out and add value as a business partner
Responsibilities of an outside sales rep include:
Emphasis on new business development
Attain assigned sales targets
Strong work ethic and a passion for technology, people and processes
Handle multiple priorities
Approach each day with a keen sense of self-discipline and urgency
Comprehend technology and how technology enables business productivity, efficiency and effectiveness
Commitment to planning and implementing key activities conducive to growth
Take on the role of a true solution provider and trusted advisor to clients
Effective use of time management skills
Effectively utilize provided technology to manage accounts (CRM tool)
Identify customer pain points using an effective questioning technique leading to a valued solution
Prepare and deliver effective presentations to customers as needed
Key working relationships of an outside sales rep:
Reports to the sales manager
Collaborates closely with team members in sales, as well as all departments
Utilize team as well as manufacturer regional support
Hiring criteria:
We are an equal opportunity employer and give consideration for employment to qualified applicants without regard to race, color, religion, sex, national origin, disability or protected veteran status. If you are interested in applying, please submit your resume including dates of employment.
Benefits:
401(k)
Cell phone reimbursement
Dental insurance
Disability insurance
Employee discount
Flexible spending account
Health insurance
Health savings account
Life insurance
Mileage reimbursement
Paid time off
Paid training
Vision insurance
Schedule:
Eight-hour shift
Monday to Friday
Supplemental pay types:
Work location:
To apply, click here.
Images
Additional Info
Job Type : Full-Time
Education Level : High School, Associate Degree, Bachelors Degree
Experience Level : Entry Level, Mid to Senior Level
Job Function : Sales
City : Hartford
State : CT
Company : Aztec Office