Welcome U.S. Veterans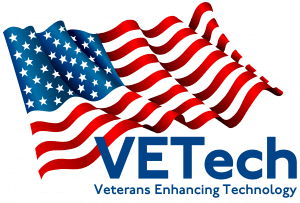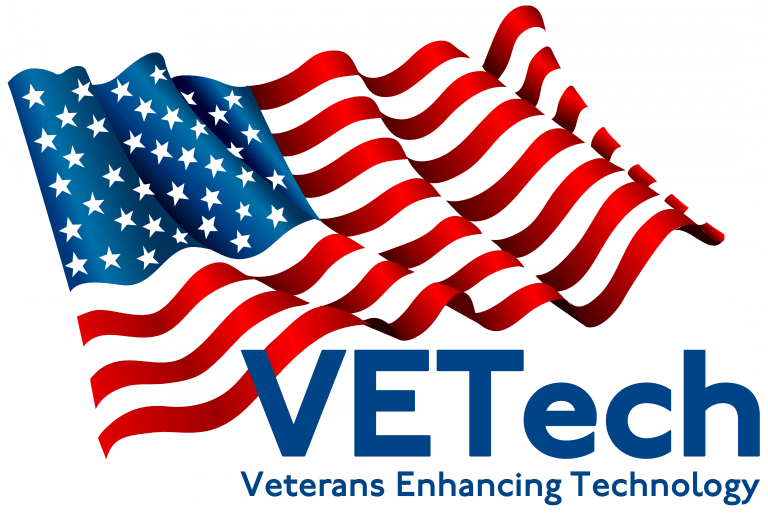 Providing veterans opportunities to transition their
military training to gainful employment
VETech Information & Resources
Click "Subscribe to receive VETech Careers notifications!" below to be notified when jobs are posted.
Office Technology Field Service Technician - AAA Business Systems Inc. - Fayetteville, AR
AAA Business Systems Inc. is a growing technology company with offices across Arkansas. We offer a unique approach to solving business needs. Since 1979, we have been assisting clients in Arkansas, Oklahoma and Missouri with lowering their overall operating expenses, enhancing data security and creating a better experience for their customers and staff members. We are a drug-free workplace.
Office Technology Field Service Technician – Fayetteville, Arkansas:

The office technology service technician works under the direction of the vice president of service to be trained on the AAA Business Systems' culture and office technology products, services and solutions. As the face of AAA, the office technology service technician represents the service that AAA provides to its client base. They troubleshoot and repair a variety of high-quality digital office technology equipment within a specific territory. They navigate the warehouse for inventory part options and communicate effectively with customers to understand issues(s) and to ensure total satisfaction. The successful candidate will receive paid on-the-job training and mentorship. The ability to communicate and work well within a team and in an ever-changing industry is critical. If you are technically savvy, love to troubleshoot and problem-solve, we would be interested in learning more about your background.
What you'll do:
Troubleshoot, service and repair a variety of digital office technology equipment including copier/MFPs, facsimiles, printers and scanners (may include mail machines and telephones)
Provide basic network support for network scanning and printing issues
Educate customers about their office technology equipment
Effectively communicate with a variety level of customers to understand issue(s), probing when necessary to understand and diagnose underlying problems
Develop options to solve unusual technical issues
Maintain time, resources and urgency of service issues within your territory
Control car stock inventory with minimal discrepancies
What we're looking for:
A high school diploma or equivalent, plus one or more years of hands-on technical experience with basic Microsoft Office proficiency
Must maintain valid driver's license, acceptable driving record, and willingness to work unscheduled hours or attend to customer emergencies after hours
Physical endurance to be on your feet, bending, stooping and moving about within the main office and customers' offices, spending time traveling between locations and carrying heavy equipment up to 100 lbs.
Excellent communication skills, the ability to learn, a problem solver, self-motivated and has the ability to troubleshoot
Team-oriented
Professional appearance and demeanor
Preferred requirements include:
Three or more years of digital copier/MFP training and/or experience repairing and servicing office technology equipment (preferably Brother, Ricoh, or Sharp)
Associate's degree in electronics, electronic engineering or a similar field; technical training certificates such as Network+, CompTIA+ or equivalent hands-on technical experience
What's in it for you:
Paid on-the-job training and mentorship
Become part of a dynamic service team where hard work is recognized and input is valued
Become part of an office technology industry leader in Arkansas, Oklahoma and Missouri
The opportunity to make a difference in how our customers do business daily
A fun, business casual work environment
Competitive compensation and a comprehensive benefit plan including health, dental, vision, PTO, paid holidays, short-and-long term disability, 401(k) and 401(k) matching
Ready to take next step?
If you are interested in joining a highly successful, locally owned company and have a mechanical/technical aptitude with excellent customer service skills, we would like to review your credentials.
Send professional and updated resume including all contact information to: AAAHR@aaabm.com
Office location: Fayetteville, Arkansas
To learn more about what makes AAA so great, visit our website at: aaabm.com
Additional Info
Job Type : Full-Time
Education Level : High School
Experience Level : Entry Level
Job Function : IT
City : Fayetteville
State : AR
Company : AAA Business Systems, Inc.